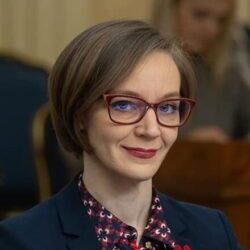 Svetlana Ivchenko
Director of Social Policy Department
Nornickel
Director of Social Policy Department in Norilsk Nickel – Russia's leading metals and mining company and the world's largest high-grade nickel and palladium producer.
Svetlana holds a Master of Management from the Novosibirsk State Technical University (Russia) and Master of Public Administration from the Valdosta state University (USA).
For twenty years, she has been working in such fields as Sustainable Development, Corporate Social Responsibility, Community Development, NGOs and Volunteering. Svetlana has started her professional development in a non-profit sector as a volunteer and later as a staff member at Siberian Civil Initiatives Support Center. Then she was a Project manager in the Institute for Urban Development. In 2004 she moved to the corporate world as Charitable Projects Director in Russian Aluminum company. Svetlana has been working with Norilsk Nickel since 2013. She is in charge of charitable program and corporate volunteering, community development, social benefits, corporate events. Svetlana is a member of the Steering Committee of Global Compact Network Russia.
In 2016-2020 ranks among Top-5 Russian managers in Corporate Social Responsibility. Association of Russian Managers).
08.10.2020 11:00 - Technical session 5 | Pushkin Hall
Nornikel Social Programs
With our enhanced social policy, we are now equipped with mechanisms and tools that improve the quality of life of the Company's employees and those living in the territories of the Company's operations.