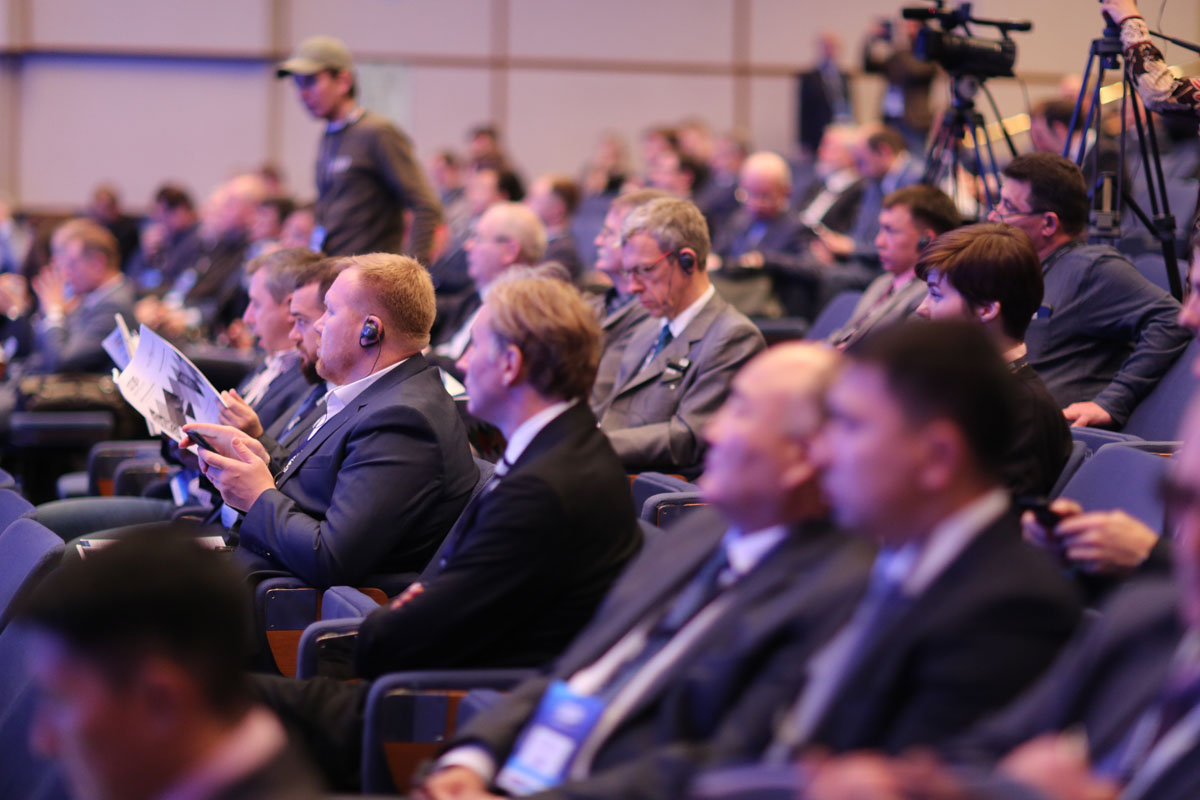 Established in 2005, MINEX Russia Forum is one of the largest and most significant events in the country's mining and geological industry.
The forum is attended by over 800 mining executives from Russia, Kazakhstan, Kyrgyzstan, countries of the European Economic Community, China, North America, Southeast Asia and Australia. About 60% of the forum participants and exhibition visitors are senior executives and decision makers.
MINEX Russia Forum provides opportunities for the presentation and discussion of key trends, projects and technologies in the mining and geological industry in Russia and overseas.
Over 180 talks, cases and papers have been presented at the Forum organised in October 2019.
Mining Trade and Investment exhibition held within the framework of the forum featured over 90 exhibition stands. The exhibition attracted more than 1,000 visitors.
The program of the forum includes
• Mining & Exploration exhibition divided in the themed sections: investment projects and mining companies; technologies, machinery and equipment for exploration, production, enrichment and transportation of minerals; engineering, consulting and financial services for mining and metallurgical industry;
• Technical master classes for specialists from mining and geological exploration companies;
• Analytical sessions discussing trends in specific sectors commodities e.g. energy metals, uranium, coal, gold, rare earths and metals, etc.;
• Plenary sessions on industry-wide issues;
• Round tables with the participation of leaders of major mining companies;
• Open consultations "Helping subsoil users" with the participation of specialists from the Federal Agency for Subsoil Use (Rosnedra), Federal State Institution Rosgeolekspertiza, Federal State Budgetary Institution of the State Commission for Mineral Reserves GKZ, Rosgeolfond, VIMS, TsNIGRI, VSEGEI, as well as leading consulting and financial companies;
• Technical sessions addressing challenges and presenting cases of operational & technological solutions for prospecting, planning, mining, processing and transportation of ores and minerals;
• Business podiums organised in the exhibition area provide opportunities for demonstrating technologies, equipment and solutions;
• Mining Goes Digital, a specialised conference on digitalisation in the mining and metallurgical industry, offering a platform for discussing trends in digital technology development and presenting examples of production modernisation using digital solutions;
• The MineDigital digital technology and solutions contest is held during the conference. The competition provides platform for evaluation of potential implementation and upscaling of promising solutions and breakthrough technologies based on artificial intelligence, the Internet of things, cloud technologies, blockchain, robots, etc;
• MineInvest Competition provides a platform for independent evaluation of early stage and developing mining projects and for discussing opportunities for their accelerated implementation with the assistance from investors and financial backers;
• Festival of documentary films "MineMovie" dedicated to companies and people working in the mining and geological industry;
• The contest "Russian Mining Excellence Award" established by the MINEX forum in 2007 is organised alongside MINEX Russia Forum with the aim of independent evaluation and promotion of the best achievements of Russian and international companies in the development of advanced mining projects and practices in Russia.