2nd Annual Conference «Mining Goes Digital»
8 October 2020, Moscow, Russia
The 2nd Conference "Mining Goes Digital", organised on 8 October alongside MINEX Russia Forum, will offer opportunities for discussing trends in the digitalisation of the mining industry and also showcase successful examples and breakthrough technologies that helped mining companies to be smarter and more efficient.
The Conference was initially launched at MINEX Russia in 2019 and became the first in Russia international event offering insight into the digital transformation emerging in the country's mining industry.
This year's conference will be organized in a "hybrid" format, combining presentations by speakers presenting both from the conference room in Moscow and remotely. Digital platforms will also provide opportunities for seamless real-time interaction between delegates physically present at the forum in Moscow and participating virtually. This will make the Conference the first of its kind AR international mining event not to be missed.
Prospects and challenges of mining digital transformation in Russia
Digital transformation is becoming a global trend and the principal driver of economic and industrial development.
The COVID-19 global pandemic has been a wake-up call for mining and exploration industries, highlighting the incredible importance of digital transformation and testing their capabilities to carry on with operations and projects in lockdown environment. The relevance of sustainable development has increased. New trends in personnel management have emerged as companies are integrating remote work in their day-to-day operations. New technologies for digitalisation of every interaction from supply chain management to social and investor interaction are evolving.
It is important to understand that digitalisation goes beyond the implementation of any individual solutions or technologies. Its main goal is to globally increase the efficiency of production and businesses.
New pressures and challenges for mining and metallurgical companies are emerging all the time. One of the key challenges is to ensure business sustainability. If in the earlier years when the commodity prices were relatively stable and funding cheap and accessible, production efficiency was not a key critical factor. This is changing. Even modest increases in productivity – by 1–2% – provide companies with a significant increase in profits, and cost reductions have a dramatic effect on production costs and competitiveness.
Meanwhile, not all mining and metallurgical enterprises have fully understood the need to introduce real time data driven technologies and other products of Industry 4.0 technological revolution. The main mistake is made by those mining companies that underestimate the role of digital transformation and still rely on technologies developed ages ago and without focus on cost optimisation. The sooner these companies develop their digital transformation strategy, the higher their chances of staying competitive and adapting to present and future challenges.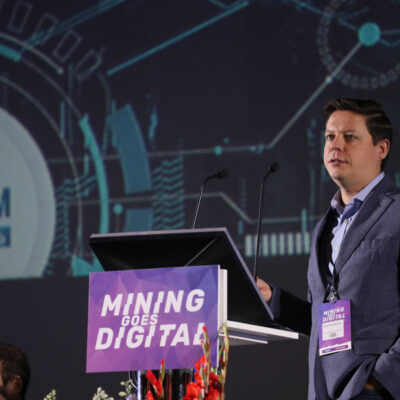 The conference program combines a block of sessions, which will present trends, technologies, and examples of digital transformation in the mining industry Russia and worldwide.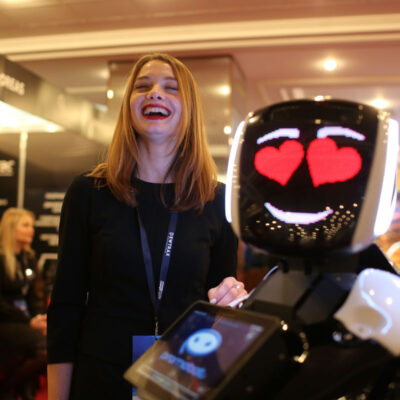 The exhibition area of the conference will offer opportunities for demonstrating technologies and solutions for digitalisation of various mining segments.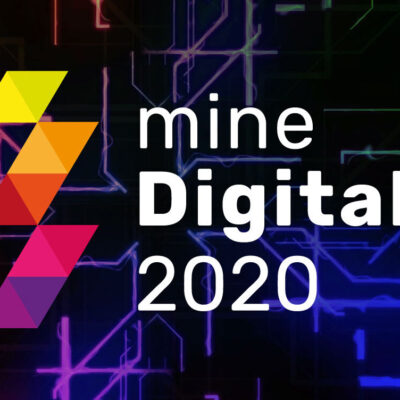 MineDigital competition will conclude the conference with the presentations from the competition finalists and winners. IT companies, start-ups and digital transformation units from Mining companies and University teams are invited to take part in the competition.
Conference Themes and Topics
COVID-19 pandemic and its impact on the mass-scale introduction of digital technologies to ensure the sustainable operation of mining and metallurgical enterprises in Russia.
Return on investment. How to determine the potential effect of digitalisation and control implementation costs.
Industry 4.0: how to connect a production system with digital tools.
Development of 4.0 culture and staff competence. The role of workforce skills in the digitally enabled mine.
Examples of using artificial intelligence to improve the efficiency of technological processes in mining.
Showcased of digital modernisation of mines built in the pre-digital era.
Examples of digital technology transfer from other extractive industries.
Benefits of a single digital environment for geological information management.
Application of conditional geological modeling for resource estimation.
Creation of industry digital innovation hubs.
Automation of routine sampling, measurement and testing processes.
Creation of digital twins of deposits for monitoring and control of production.
Prospects for the use of satellite monitoring technologies in the mining industry.
Repair and maintenance of equipment, predictive analytics.
Use of UAVs to monitor industrial facilities.
Total shutdown and mining restart scenarios and technologies.
Digitalisation of environmental and industrial safety of systems.
Remote monitoring and AI-enabled mine hazard prediction technologies.
Use of machine vision and machine learning in mining production.
Risk and maintenance management for mobile mining equipment.
Tele-medicine for employees to help sustain their good health
Reduced workforce and skeleton staff.