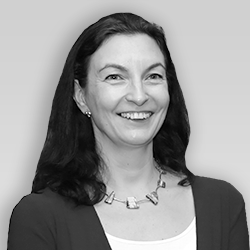 Olga Almendinger
Senior Geologist
AMC Consultants
Olga has almost 20 years of experience within exploration, mining companies and as a consultant in geology covering prospecting, exploration, geological modelling and resource estimation. She is very proficient at database management, validation, and QAQC processes. Commodities include gold, PGE, Cu-Ni deposits, and copper porphyry deposits. Olga is proficient in a range of international reporting standards including past and present Russian systems. Olga is experienced in the use of ArcGis, Micromine, Datamine and other geostatistical software.
06.10.2020 15:00 - AMC Consultants Master Class | Online
Resource Industry Status update
The resource industry has suffered at the hands of the global recession in business activity. Is this an extraordinary event, or just another cycle in the resource industry? Olga Almendinger presents annual review of conditions in the industry and gives some insights into the global conditions, and the likely effects on the outlook in Russia.