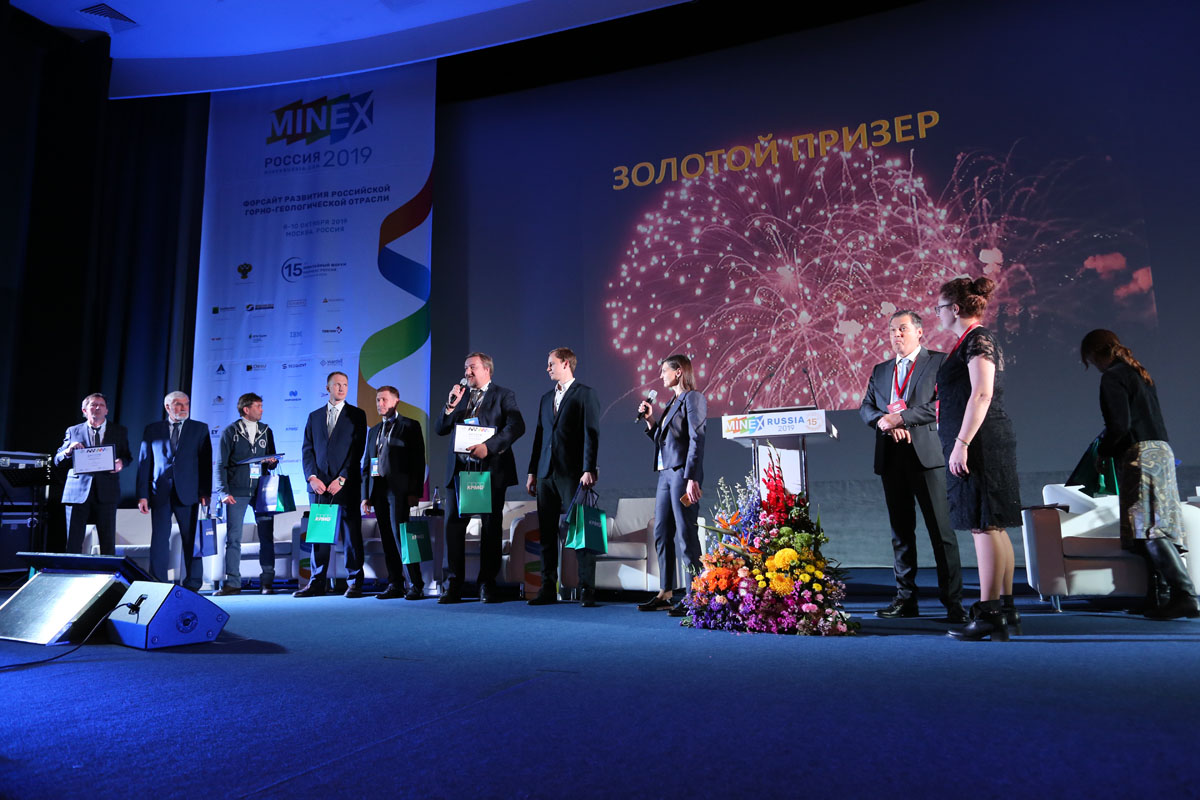 The 3rd competition-accelerator of junior projects MineInvest Russia will be held on 7 October 2020 at the Radisson Slavyanskaya hotel alongside MINEX Russia – the 16th Mining & Exploration Forum. MineInvest competition is organised by MINEX Russia 2020 Forum Secretariat.
The objective of the competition is to provide a platform for an independent evaluation of early-stage and developing mining projects and to discuss opportunities for their accelerated implementation with the assistance from investors and financial backers.
Subsoil users, prospecting artels, and individual entrepreneurs developing mining projects in the Russian Federation and overseas are invited to participate in the competition. Applications for presentations at MineInvest competition are accepted until 4 September 2020.
The awarding ceremony for contenders and winners will take place at the main stage of the Forum on 7 October.
The finalists of the MineInvest Russia competition will be invited to participate in the third season of the Polymetal competition for junior projects. The company is interested in projects to expand the mineral resource base of operating enterprises and projects aimed at discovering potentially large-scale deposits in Russia and Kazakhstan. The company has already invested $ 2.2 million in junior projects and plans to invest another $ 8.5 million by the end of this year. In 2020-2025 Polymetal plans to invest up to $ 60 million in projects developed by exploration companies (this excludes investment in Polymetal's own exploration projects).
More about the MineInvest Russia competition