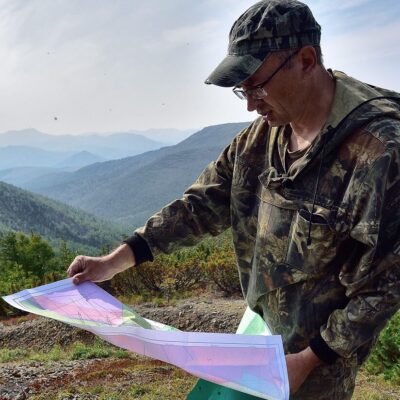 The third season of the competition for junior projects organised by Polymetal has started
Polymetal holds a competition for junior exploration companies for the third time. The purpose of the competition is to identify projects of practical interest to the company.
"First of all, we are interested in projects to expand the mineral resource base of operating enterprises, while the distance to the facility and the possible technology of ore processing is of great importance. We are also looking at the projects aimed at the discovery of potentially large-scale deposits in regions that are new to us. The size (tonnage),  mineralisation and logistics of the future mine will be of decisive importance here," – said Sergey Trushin, Deputy General Director of Polymetal for Mineral Resources.
At the moment, Polymetal has six joint projects with juniors in different regions of Russia (Taimyr, Chukotka, Ural, Magadan region) and in Kazakhstan. Recently, an agreement was signed with Rosgeologia on Novopetrovskaya area, and another project is under negotiation.
In total, the juniors with whom Polymetal cooperates received four licenses, and two more applications are in progress. The company has already invested $ 2.2 million in junior projects and plans to invest another $ 8.5 million by the end of this year. This is about 15% of the company's total geological exploration budget, which demonstrates the importance and priority of junior exploration to the company. PIn 2020-2025 Polymetal is planning to invest up to $ 60 million USD in junior projects (excluding the company's own projects). The format of interaction with each junior is determined individually.
"We have developed a fairly simple mechanism for project selection, defined clear criteria for evaluating and ranking projects, which allows us to choose them reasonably and transparently. Let me emphasise that although the presence of a license is desirable since it greatly simplifies and speeds up the start of work, it is not necessary for participation in the competition. The most important factor is the geological potential of the project, we are ready to help with the rest," – added Sergei Trushin.
For further information please contact:
Mrs Tamara Alexandrovna Golovina
Head of Geological Exploration Technologies Department, Polymetal
Tel .: +7 (812) 334 36 64 ext. 1210
Fax .: +7 (812) 753 63 76
Email: GolovinaTA@polymetal.ru