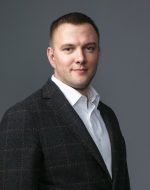 Boris Kurtsev
General Director, Jury member of the MineMovie Film Festival and Competition MineDigital
Micromine Rus
In 2005 he graduated from the magistracy of the Moscow State Mining University (MGGU), Department of Technology, Mechanization and Organization of Open-pit Mining.
Since 2005 he has been working in the mining industry.
In 2019, he received a Master's degree in Management with a degree in Corporate Financial Management at the Graduate School of Management, RANEPA.
He started his work at MICROMINE Russia (Micromine Rus LLC) in 2008 as a mining consultant engineer. He continued his career as director of business development. Since 2011 he has been the CEO of MICROMINE Russia.
As the head of the company, he pays great attention to programs to support students and graduates of mining specialties and improve their professional skills. The initiative is aimed at increasing the competitiveness of young professionals in the job market when applying for a job.
For his great services and personal contribution to the development of domestic mining, he was awarded the Gold Badge "Miner of Russia" and the honorary badge "Gornyatskaya Glory" - 3rd degree.
Member of the Presidium of the Academy of Mining Sciences, as well as the Supreme Mining Council of the NP Mining Industrialists of Russia. Awarded with the Patriarchal Badge of the Holy Great Martyr Barbara.