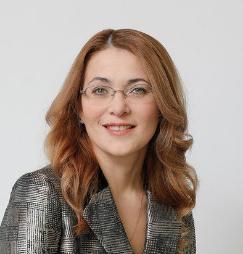 Irina Bakhtina
Chairman of the Committee for Corporate Social Responsibility and Sustainable Development
Russian Association of Managers
Unilever Vice President for Corporate Relations in North Africa, the Middle East, Turkey, Israel, Iran, Russia, Ukraine, Belarus.
A graduate of the Faculty of Journalism of the Far Eastern State University with 28 years of experience in professional communication activities in the media, government relations, Russian and international business (financial and credit, agricultural and consumer goods sectors), including 12 years in leadership positions at Philip Morris International and Unilever.
Unilever Global Head of the Academy for Sustainable Business Development and Corporate Relations.
Coordinator of the Expert Group on Digitalization and Implementation of Advanced Technologies of the Foreign Investment Advisory Council (FIAC) created under the Prime Minister of the Russian Federation; one of the inspirers of the creation and active member of the Ethics Commission of the Association of Russian Managers; Member of the Board of Trustees of the Rus Food Fund and the Find a Family Charitable Foundation.
Since November 2018 - Member of the National Register of Professional Corporate Directors of the Russian Institute of Directors (RID).
She was awarded the honorary badge "Honored Worker of the Russian Agro-Industrial Complex" of the Ministry of Agriculture of the Russian Federation (2018). Winner of the Top 1000 Russian Managers in the Best PR Director (2017), the Most Influential CSR Directors (2017), the EY Business Women Competition in the International Business category (2016). Laureate of the "Media Manager" award (2014; 2009).