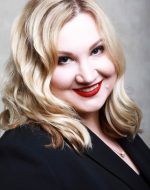 Daria Goncharova
Chief Sustainability Officer
Polymetal International
Education
Daria graduated from the Russian Academy of National Economy and Public Administration in St. Petersburg.
She has MSc in Environmental Management, Energy and Corporate Social Responsibility, Bocconi University, Milan.
Professional experience
In 2009, she worked at SPb-Giproshakht (Severstal Group of Companies), in the business development department.
In 2010, she joined Polymetal's corporate finance and investor relations department.
Since 2015 he has been the Director of Sustainable Development, Polymetal.
In 2018, she entered the world list of "Top 100 Inspiring Women in the Mining Industry".
In 2016 - 2018 was in the top ten of the TOP-50 rating of CSR managers in Russia, in 2019 - the 5th place in the TOP-1000 Russian managers according to the Kommersant Publishing House and the Association of Russian Managers.
In 2019 she won first place in the competition of the British Investor Relations Society (IR Society) in the category "Best Disclosure of Information in the Field of the Environment, Social and Corporate Governance."
Under her leadership, the Company became the winner of the prestigious all-Russian and international competitions: "Leaders of Corporate Charity" of the Donors Forum, "Vedomosti" and PWC, "PEOPLE INVESTOR" of the Association of Russian Managers.
In 2020, she became a co-founder and member of the board of the association WIM RU - women in the mining industry of Russia.