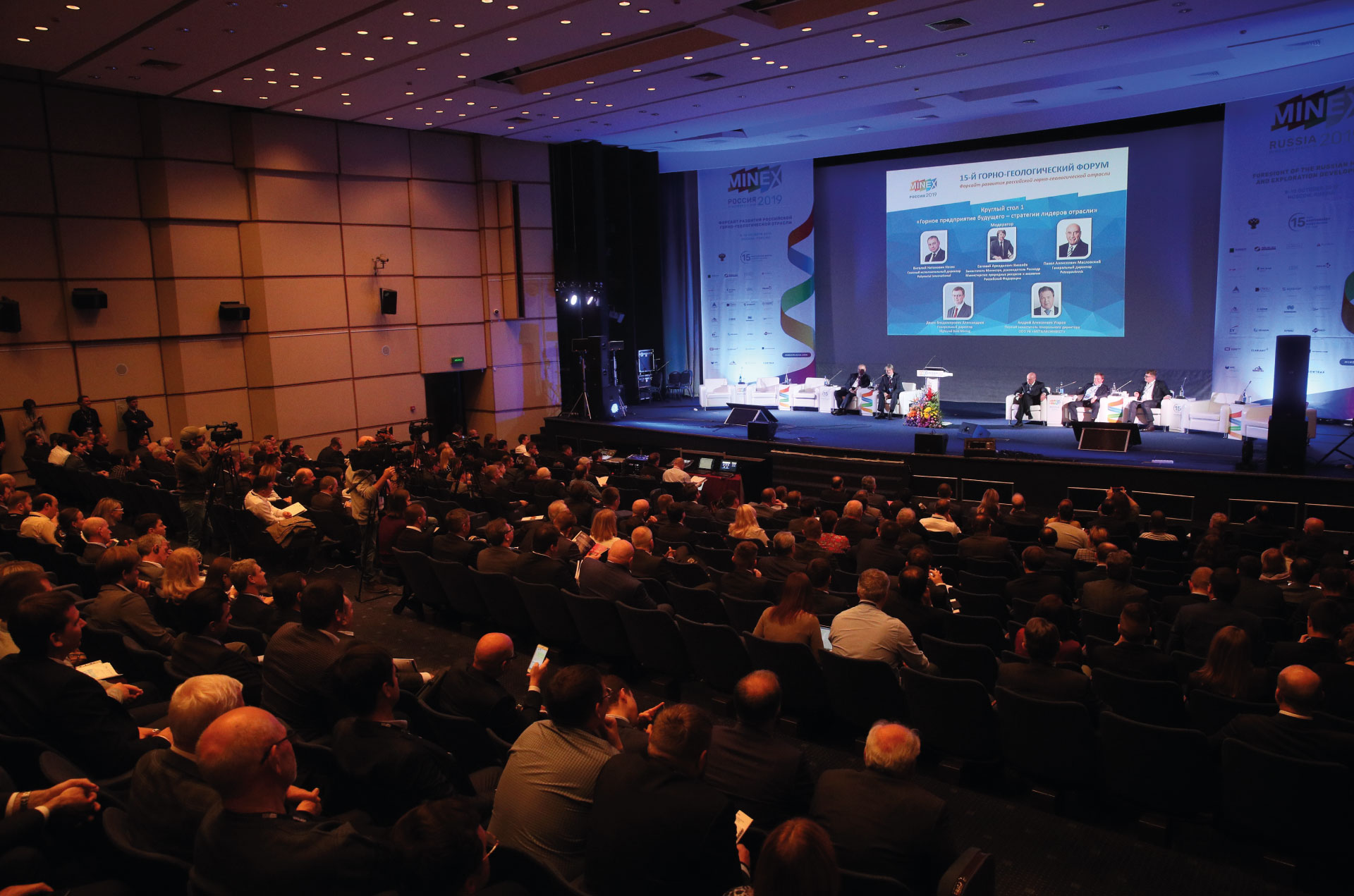 ---
MINEX Russia Forum, founded in 2005, is a premier industry event dedicated to the presentation of key trends, developments and projects in the Russian mining and exploration industry.  As authorities have lifted restrictions for holding mass events in Moscow, we are delighted to confirm that MINEX Russia Mining and Exploration Forum will be held on 7-8 October at the Radisson Slavyanskaya Business Centre under the theme «Russian Mining Industry – Unprecedented Challenges and Solutions». Online masterclasses on 6 October will precede the Forum.  MINEX Russia Forum offers uniques opportunities for meeting leading companies operating in Russia in a professionally staged physical and virtual environment. We cordially invite mining companies and professionals to participate in the Forum in-person or virtually.
---
Attend the Forum in Person
Take part in the Forum Virtually
We have created a
unique hybrid platform for participation in the Forum
sessions and organising meetings both offline and online. Our web-based simultaneous translation system will help virtual and in-person participants to listen to simultaneous translation of the presentations and ask presenters questions in real-time. We have also developed our own mobile application to ensure seamless communications between participants attending the forum in person and virtually.
Find out more about online participation
Presentation Opportunities 
Exhibition Opportunities 
The Exhibition will be held alongside the Forum on 7 and 8 October. Reserve the booth and get a virtual one for free. 70% of the exhibition floor space has already been booked. 
Exhibitor packages