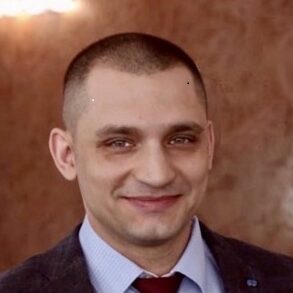 Vadim Naftal
Head of Industrial Automation and Metrology at the Department of Information Technologies
Norilsk Nickel
In 2003 he graduated from the Norilsk Industrial Institute with a degree in Information Systems in Economics.
Since 2004, he worked at the enterprises of the Polar Division of PJSC MMC Norilsk Nickel, where he worked his way up to the head of the Production Automation Department of the Polar Division of PJSC MMC Norilsk Nickel.
During his work at the Polar Division, he implemented a number of projects for the implementation of complex hardware and software systems, automation equipment and systems, communication systems and fire control systems at mining, processing, metallurgical and transport enterprises.
Since 2018, he has been responsible for the development of industrial automation at PJSC MMC Norilsk Nickel, and also heads the Office of Management of the Technological Breakthrough Program, which includes all major projects to automate and improve the operational efficiency of production processes at Norilsk Nickel.
08.10.2020 11:00 - Mining Goes Digital – Session 2 | Main Hall
Skalisty Gluboky - the first autonomous mine of Norilsk Nickel
In 2020, Norilsk Nickel launched the second part of the program to improve the operational efficiency of production - Technological Breakthrough 2.0, in order to continue to systematically make a digital transformation. The implemented and ongoing projects of automation and digitalization of production and business processes within the first stage of the program will become the foundation for the creation of a digital deserted mine. Ore mining at the Glubokaya mine of the Skalisty mine at a depth of 2–2.5 km will be carried out in maximum autonomous mode by 2025.
The implementation of a deserted mine will maximize mine safety. Employees will be able to work away from hazardous areas. The influence of the human factor will be reduced, and production efficiency will increase. New processes related to autonomy will require new knowledge and competencies. To adapt staff to new conditions, the company is developing courses to improve digital literacy, taking into account the required level of immersion of the employee responsible for a particular process.