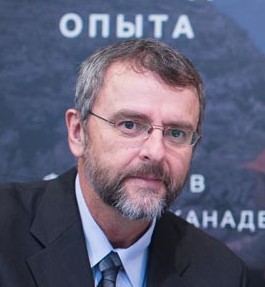 Mark Chesher
Technical Director - Russia
AMC Consultants
Mark is a mining engineer with more than 35 years' experience in the mining industry. Mark has broad experience in planning and management of gold and base metal (aluminium, nickel) operations. He has been responsible for Ore Reserve reporting, equipment selection and specification, pit design, scheduling and budgeting and operations management.
Mark has managed feasibility studies in Russia (for Polyus Gold International and MBC Resources), Australia and other countries (including Mozambique, Finland, Eritrea and the Central African Republic) for gold, platinum, base metals, uranium, magnetite, phosphate, and mineral sands projects. He has also conducted operational reviews and valuations at a number of operations. Mark is a Competent/Qualified Person for reporting Reserves for projects according to JORC and CIM standards.
For the past six years, Mark has focused on projects in Russia and moved to Moscow in 2018 to represent AMC in Russia on a full-time basis. This enables him to better understand the needs of Russian clients and ensure results satisfy the agreed objectives.
06.10.2020 15:00 - AMC Consultants Master Class | Online
Resource Industry Status Update
The resource industry has suffered at the hands of the global recession in business activity. Is this an extraordinary event, or just another cycle in the resource industry? Mark Chesher presents his annual review of conditions in the industry and gives some insights into the global conditions, and the likely effects on the outlook in Russia.