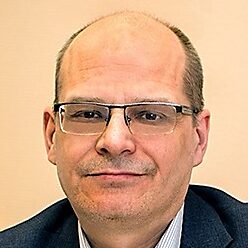 Artur Shorikov
Senior Processor of Concentration Plant
Norilsk Nickel
In 1987 he graduated from the Leningrad Mining Institute. G.V. Plekhanov with a degree in Mineral Processing.
From 1994 to 2008 - work at the Concentration Plant of Kola MMC: flotator, foreman, senior foreman, deputy head of the processing plant for reconstruction.
From 2008 to 2020, he worked in the Scientific and Technical Development Department of OJSC Kola MMC.
During his career at Kola MMC, he was involved in the development and implementation of technical solutions, technological modes and schemes, modern materials and equipment, to improve the technical and economic performance of the processing facility, in particular:
- development and implementation of a scheme for obtaining three finished concentrates for 3 flotation sections;
- development and implementation of an improved algorithm for automatic control of the flotation process of the 3rd section.
08.10.2020 16:00 - MineDigital competition | Glinka Hall
Intelligent automated control system of the processing plant technological process
Experience in implementing an optimization digital advisor system at the Kola MMC Enrichment Plant. Development prospects."
History of the issue. Problems. Stages of implementation. Work principles. Results of tests and implementation stage