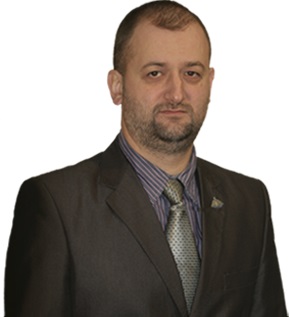 Andrey Gerasimov
Head Of The Geoinformational System Laboratory
RT-Engineering (GEOMIX)
He made a decisive contribution to the creation of a mining, geological and informational GEOMIX GMIS system. Original computer technologies of geological and mine surveying support for drilling and blasting operations in quarries as well as modeling the collapse of blasted rock masses were developed under A. V. Gerasimov's personal control.

He was directly involved in complex GEOMIX GMIS implementation on largest enterprises in Russia and CIS.

Ph.D. in engineering science (2003), his dissertation: «Engineering and geological support of drilling and blasting operations using computer technologies in open pit mining of ferruginous quartzite deposits».

Author and co-author of over 49 scientific publications. A. V. Gerasimov has several copyright certificates and a patent for «Method for determining the content of a useful component in a blasted rock mass during its excavation in a quarry» invention.

In 2011 he was awarded the "Professional engineer of Russia" title in "IT, informational networks, computers" nomination.
08.10.2020 16:00 - Mining Goes Digital – Session 4 | Main Hall
Organisation of efficient open pit mining based on the use of modern digital technologies.
GEOMIX offers solutions at every stage of mining. The system provides a comprehensive solution: from digitizing cartographic information, mining and geological workflow, design and planning of mining operations to maintaining a digital model of the territory of an industrial site of a mining enterprise, i.e. the GGIS "GEOMIX" system completely replaces the need to purchase separate programs for solving certain problems, especially for maintaining cartographic information.