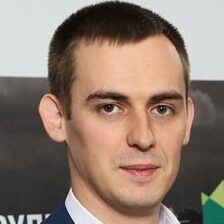 Arthur Brusentsov
Senior geologist
Seequent
Artur Brussetsov has more than 10 years of experience in the mining and geological industry, in all aspects related to 3D modeling, mineral resource estimation, reserves estimation, as well as software and information technology implementation. He has extensive experience in implementing GGIS at all stages of the project life cycle, from prospecting to development. He is currently the leading geologist at Seequent in Russia and the CIS.
06.10.2020 13:00 - Seequent Masterclass | Online
Interactive compositing in Leapfrog
Join us virtually to learn how the technology and software interconnection of the mining industry plays a role in today's reality and in the future. The workshop will cover the Seequent range of solutions for a wide range of tasks at various stages of development of projects in the mining industry. Don't miss the opportunity to discover the latest technology, chat with invited experts and the Seequent team.